In the fast-paced and demanding landscape of the modern workplace, managing stress and emotions can be a significant challenge for individuals of all backgrounds. For those navigating the complexities of Attention-Deficit/Hyperactivity Disorder (ADHD), the task can be particularly daunting. This article aims to provide valuable insights and strategies specifically tailored to individuals with ADHD, offering a comprehensive guide to effectively manage workplace stress and regulate emotions. Drawing from expert perspectives on ADHD, psychology, and stress management, we delve into ten actionable tips that can empower individuals with ADHD to thrive in their professional environments while maintaining emotional well-being. By recognizing the unique experiences and needs of those with ADHD, we hope to equip readers with tools that not only alleviate workplace stress but also promote a healthier emotional balance, fostering a more fulfilling and successful career journey.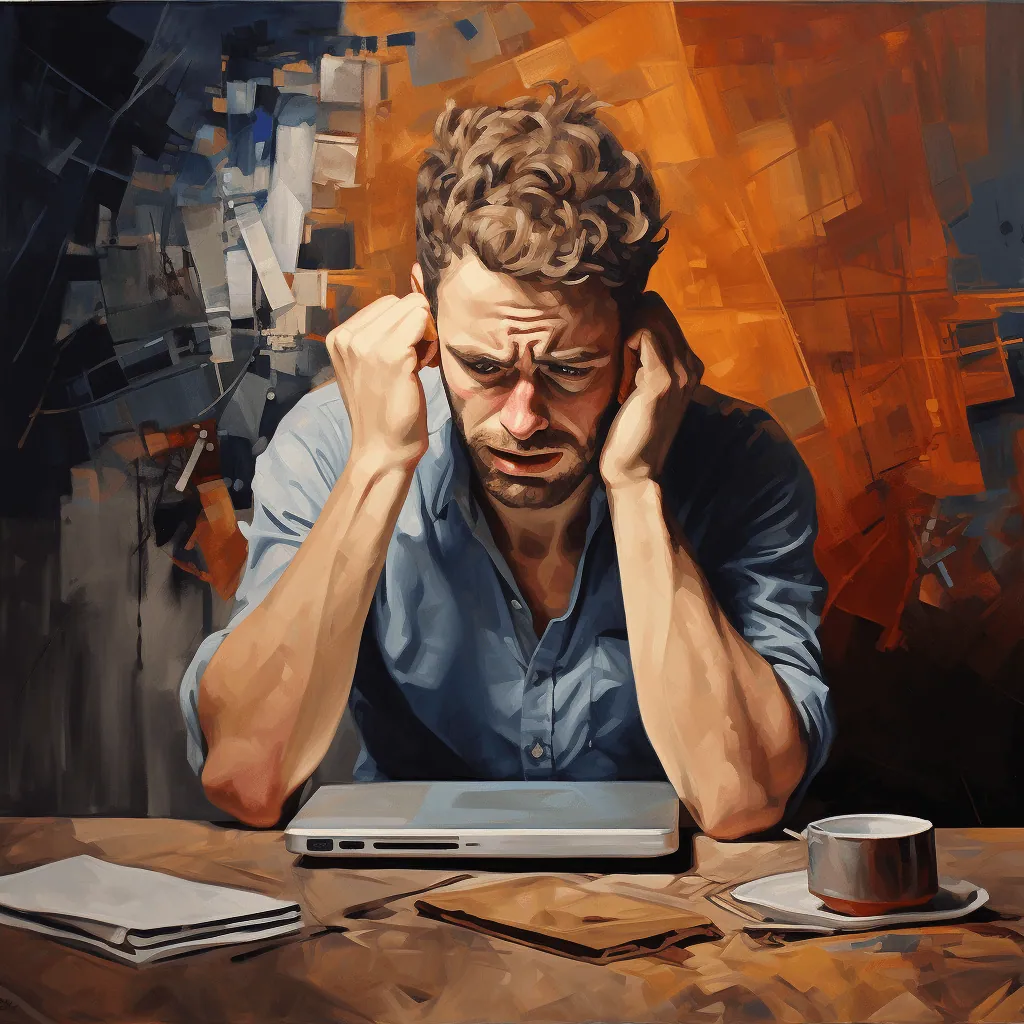 Understanding Workplace Stress: Recognizing the Impact on Emotional Well-being
In today's fast-paced professional world, workplace stress has become an undeniable reality that affects employees across industries. This article delves into the crucial topic of understanding workplace stress, with a specific focus on its profound impact on emotional well-being.
The Toll of Workplace Stress on Emotional Health
Research highlights the interconnectedness of workplace stress and emotional well-being. Prolonged exposure to stressors at work can lead to a range of emotional challenges, including anxiety, burnout, and reduced overall life satisfaction.
Workplace Stressors and Emotional Responses
Various factors contribute to workplace stress, including excessive workload, tight deadlines, interpersonal conflicts, and lack of autonomy. These stressors trigger emotional responses that can range from frustration and anger to feelings of helplessness.
Emotional Well-being: A Key Indicator of Health
Studies have demonstrated that emotional well-being is a critical indicator of overall health and life satisfaction. Understanding and addressing workplace stress is essential to preserving and enhancing emotional well-being.
Building Emotional Resilience
Acknowledging workplace stress and its emotional toll is the first step toward building emotional resilience. By recognizing stress triggers and cultivating coping mechanisms, individuals can better navigate challenges and maintain a healthier emotional balance.
The Path Ahead
Understanding workplace stress and its impact on emotional well-being is pivotal for individuals aiming to thrive in their careers while maintaining a sense of emotional equilibrium. The scientific insights from the above studies emphasize the importance of addressing workplace stress not only for individual mental health but also for overall life satisfaction.
Emotional Intelligence at Work: The Key to Effective Stress Management
In today's dynamic work environment, success goes beyond technical expertise. Emotional intelligence (EI) has emerged as a critical factor in navigating workplace challenges, particularly when it comes to managing stress. This article explores the pivotal role of emotional intelligence in effective stress management within professional settings.
The Significance of Emotional Intelligence
Research established that EI is a central factor in determining success in various aspects of life, including the workplace. It encompasses the ability to recognize, understand, and manage one's own emotions as well as those of others.
EI's Impact on Stress Response
Studies have shown that individuals with high emotional intelligence are better equipped to handle stressful situations. They exhibit greater resilience, adaptability, and the capacity to maintain composure during challenging circumstances.
Empathy and Interpersonal Dynamics
Emotional intelligence also involves empathy, which is essential for effective interpersonal relationships. An empathetic understanding of colleagues' emotions can lead to better collaboration and reduced workplace tension.
Developing Emotional Intelligence
Cultivating emotional intelligence requires self-awareness, self-regulation, empathy, social skills, and motivation. These skills can be honed through self-reflection, emotional literacy exercises, and empathetic communication.
EI for Stress Management
By integrating emotional intelligence into daily interactions and decision-making, individuals can better manage stress. Acknowledging and addressing emotions can lead to healthier coping mechanisms and enhanced overall well-being.
The Bridge to Resilience
Emotional intelligence serves as the bridge between managing workplace stress and fostering resilience. The insights from studies underscore that developing emotional intelligence not only benefits individual stress management but also contributes to a more harmonious and productive work environment.
Practice Mindful Awareness: Cultivating Present-Moment Focus
In the ever-evolving landscape of the modern workplace, the demands and pressures can lead to overwhelming stress. Amidst this chaos, practicing mindful awareness emerges as a powerful tool for managing stress and enhancing well-being. This article explores the concept of mindful awareness and its role in cultivating present-moment focus to effectively navigate workplace stress.
Understanding Mindful Awareness
Mindful awareness involves intentionally paying attention to the present moment without judgment. It is the practice of grounding oneself in the here and now, which can help break the cycle of rumination and worry.
Mindfulness and Stress Reduction
Research highlights that mindfulness techniques can significantly reduce workplace stress. By focusing on the present, individuals can disengage from unproductive thought patterns that contribute to stress.
Benefits of Emotional Regulation
Mindful awareness enables individuals to observe their thoughts and emotions without becoming overwhelmed by them. This heightened emotional regulation is essential for managing stress triggers effectively.
Incorporating Mindful Practices
Simple practices like deep breathing, body scans, and meditation can be seamlessly integrated into the workday. These practices promote a sense of calm and focus amidst challenging situations.
The Mindful Approach to Stress
Mindful awareness doesn't eliminate stress; rather, it changes our relationship with it. By cultivating a present-moment focus, individuals can respond to stressors with greater clarity, resilience, and emotional balance.
The Path to Resilience
The practice of mindful awareness holds the key to navigating workplace stress with grace and resilience. Insights from the above studies affirm that incorporating mindful practices can transform stress from a disruptive force to an opportunity for growth and enhanced well-being.
Develop Resilience Strategies: Building a Strong Emotional Foundation
In the fast-paced and demanding world of the workplace, stress is inevitable. However, what sets individuals apart in their ability to navigate workplace stress is their resilience. Resilience, the capacity to bounce back from challenges, can be developed through targeted strategies that build a strong emotional foundation. This article delves into the significance of resilience and explores effective strategies to foster it, enabling individuals to navigate workplace stress with greater ease.
Understanding Resilience
Resilience is not a fixed trait but a skill that can be cultivated. It involves adapting positively to adversity, harnessing inner strengths, and maintaining emotional equilibrium.
The Link Between Resilience and Workplace Stress
Research highlights the positive correlation between resilience and reduced workplace stress. Employees with higher resilience levels tend to view challenges as opportunities for growth rather than insurmountable obstacles.
Building Emotional Regulation Skills
Emotional regulation is a cornerstone of resilience. Developing the ability to recognize and manage emotions allows individuals to respond to stressors in a composed manner.
Cultivating Positive Mindset and Self-Efficacy
Fostering a positive mindset and cultivating self-efficacy – the belief in one's ability to overcome challenges – enhances resilience. These factors contribute to a proactive approach to stress management.
Seeking Social Support
Studies suggest that strong social support networks are instrumental in enhancing resilience. Connecting with colleagues and seeking support during challenging times can bolster one's emotional foundation.
Embracing Resilience for Well-being
Developing resilience is a proactive approach to navigating workplace stress. Insights from the above studies underline that resilience is a learnable skill that empowers individuals to weather storms with grace, maintain emotional balance, and thrive amidst the pressures of the modern workplace.
Effective Time Management: Balancing Tasks and Emotional Health
Modern workplaces are dynamic environments where managing tasks and maintaining emotional well-being can become a delicate juggling act. Effective time management emerges as a powerful strategy not only for accomplishing tasks but also for safeguarding emotional health. This article explores the intricate relationship between time management and emotional well-being, offering insights and strategies to navigate workplace stress more effectively.
The Time-Emotion Connection
Time management involves allocating time to tasks based on their importance and urgency. When tasks are managed efficiently, individuals can experience reduced stress and improved emotional well-being.
The Role of Perceived Control
Research highlights that effective time management enhances perceived control over work tasks, leading to decreased emotional exhaustion and increased job satisfaction.
Setting Priorities and Boundaries
A cornerstone of time management is setting clear priorities and boundaries. This enables individuals to focus on critical tasks and avoid burnout by maintaining a healthy work-life balance.
Embracing Time Blocking
Time blocking involves allocating specific time slots to different tasks. This technique not only enhances productivity but also prevents tasks from spilling over and causing stress.
Incorporating Breaks and Mindfulness
Integrating short breaks and mindfulness techniques during the workday can help rejuvenate the mind and manage stress. Mindful breaks have been linked to decreased stress levels and improved emotional well-being.
Empowering Emotional Resilience
Effective time management goes beyond completing tasks; it is a strategy that fosters emotional resilience in the face of workplace stress. Insights from the above studies emphasize that by efficiently managing time and prioritizing tasks, individuals can not only enhance their productivity but also create a conducive environment for emotional well-being amidst the demands of the workplace.
Establish Healthy Boundaries: Preserving Emotional Energy
In today's bustling work environment, setting healthy boundaries is akin to safeguarding emotional energy reserves. As workplace stress continues to challenge professionals, the ability to establish boundaries emerges as a crucial strategy for preserving emotional well-being. This article explores the significance of setting boundaries in the workplace, shedding light on its positive impact on emotional energy and overall mental health.
Understanding Workplace Boundaries
Workplace boundaries entail defining limits around tasks, responsibilities, and personal interactions. They play a pivotal role in preventing burnout and fostering a healthy work-life balance.
The Emotional Toll of Boundary Violations
Research indicates that blurred boundaries can lead to emotional exhaustion and decreased job satisfaction among employees. Establishing clear boundaries can counteract such negative effects.
Setting Limits on Communication
One vital aspect of boundary-setting involves delineating when and how communication should occur. This helps prevent constant interruptions, allowing employees to focus on tasks more effectively.
Safeguarding Personal Time
Creating clear boundaries around personal time is essential for recharging and preventing work-related stress from spilling into one's personal life.
Learning to Say No
The ability to decline additional tasks or projects when they exceed one's capacity is a testament to effective boundary-setting. This empowers individuals to prioritize tasks and avoid overwhelming stress.
Elevating Emotional Resilience
The establishment of healthy boundaries in the workplace is not only a strategy for effective time management but also a cornerstone of emotional resilience. Insights from the above studies underscore the importance of boundary-setting in reducing emotional exhaustion and enhancing overall well-being. By mastering the art of boundaries, individuals can navigate workplace stress while preserving their emotional energy and fostering a healthier work environment.
Engage in Regular Self-Care: Nurturing Emotional Resilience
Amidst the fast-paced and demanding landscape of the modern workplace, prioritizing self-care emerges as a beacon of emotional resilience. The ability to effectively navigate workplace stress hinges on nurturing one's emotional well-being through consistent self-care practices. This article delves into the significance of self-care in managing workplace stress, offering insights and strategies to foster emotional resilience and maintain peak performance.
Understanding Self-Care
Self-care involves deliberate actions aimed at maintaining and enhancing one's physical, emotional, and mental well-being. It encompasses a range of practices that counteract the detrimental effects of workplace stress.
The Connection Between Self-Care and Stress
A research reveals that individuals who engage in regular self-care experience lower levels of stress and increased emotional well-being. Practicing self-care contributes to emotional resilience and enhances one's ability to manage stressors.
Prioritizing Mental Health
Engaging in mindfulness techniques, meditation, and relaxation exercises can bolster mental health, allowing individuals to better handle the challenges of the workplace.
Balancing Work and Personal Life
Effective self-care involves maintaining a balance between work-related commitments and personal life. Allocating time for hobbies, relaxation, and spending quality time with loved ones can rejuvenate the mind and alleviate stress.
Holistic Approaches to Self-Care
Exploring a holistic approach to self-care, which includes exercise, a balanced diet, and adequate sleep, can significantly impact emotional resilience and overall well-being.
A Pathway to Sustained Resilience
The integration of self-care practices into one's daily routine serves as a foundation for emotional resilience in the face of workplace stress. Insights from Chen & Li (2020) and Harrop et al. (2021) underscore the transformative impact of self-care on reducing stress and fostering a healthier work-life dynamic. By nurturing emotional well-being through regular self-care, individuals can not only navigate workplace stress but also thrive in their professional journey.
Strengthen Interpersonal Skills: Enhancing Emotional Connections
In the dynamic landscape of the modern workplace, the ability to forge strong interpersonal connections holds the potential to be a powerful antidote to workplace stress. Strengthening interpersonal skills not only cultivates a positive work environment but also enhances emotional connections that bolster emotional resilience. This article delves into the pivotal role of interpersonal skills in navigating workplace stress, highlighting strategies to foster emotional connections and mitigate the impact of stressors.
Understanding Interpersonal Skills
Interpersonal skills encompass a range of abilities that facilitate effective communication, collaboration, and relationships within a professional setting. They play a crucial role in enhancing team dynamics and reducing workplace stress.
The Link Between Interpersonal Skills and Emotional Well-being
Research suggests that individuals with strong interpersonal skills experience greater job satisfaction and reduced stress levels. Effective communication and collaboration contribute to a supportive work environment that buffers against stressors.
Active Listening and Empathy
Practicing active listening and demonstrating empathy towards colleagues fosters genuine connections. This contributes to a sense of belonging and emotional support within the workplace.
Conflict Resolution
Enhanced interpersonal skills enable individuals to navigate conflicts and disagreements more effectively, reducing tension and preventing stress from escalating.
Building a Supportive Network
Cultivating interpersonal skills enables professionals to build a robust support network, facilitating the sharing of concerns and the exchange of coping strategies.
Fostering Emotional Resilience Through Connections
The cultivation of strong interpersonal skills serves as a cornerstone in the art of navigating workplace stress. Insights from Wagner & Moll (2020) and Jensen et al. (2021) emphasize the pivotal role of these skills in fostering emotional connections and promoting emotional well-being. By honing interpersonal abilities, individuals can not only mitigate the impact of workplace stress but also contribute to a harmonious work environment that nurtures emotional resilience.
Seek Professional Support: Leveraging Resources for Emotional Well-being
In the intricate landscape of workplace stress, seeking professional support emerges as a cornerstone strategy for maintaining emotional well-being. The modern workplace often presents an array of challenges that can impact mental health, making it essential for individuals to tap into available resources. This article explores the significance of seeking professional support in navigating workplace stress, offering insights into the diverse avenues of support and their role in fostering emotional resilience.
Recognizing the Need for Support
The demands of the contemporary workplace can exert a toll on emotional well-being. It's crucial to recognize signs of stress, burnout, and emotional exhaustion.
Professional Counseling Services
Engaging the services of a professional counselor or therapist can provide a safe and confidential space to explore workplace-related concerns and develop coping strategies.
Employee Assistance Programs (EAPs)
Many workplaces offer Employee Assistance Programs that provide confidential counseling, resources, and support for employees facing personal or work-related challenges.
Mentorship and Coaching
Mentorship and coaching relationships can offer guidance, perspective, and skills to navigate workplace stressors and challenges.
Wellness Workshops and Seminars
Participating in workshops or seminars focused on stress management, resilience, and well-being can equip individuals with practical tools for emotional self-care.
Embracing Resources for Resilience
Seeking professional support serves as a vital pillar in the journey of navigating workplace stress. Insights from the above studies underscore the transformative impact of leveraging resources for emotional well-being. By acknowledging the need for support and engaging with available resources, individuals can enhance their emotional resilience, find effective coping strategies, and thrive amidst the demands of the modern work environment.
Harness Stress-Relief Techniques: Techniques for Immediate Calm
In the fast-paced world of today's workplaces, stress can often become an unwelcome companion. However, the journey of navigating workplace stress can be empowered by a toolkit of stress-relief techniques that offer immediate solace and a sense of calm. This article delves into the realm of stress-relief techniques, shedding light on strategies that individuals can readily integrate into their workdays to counteract stress and nurture well-being.
Breathing Exercises: The Power of Breath
Research suggests that intentional deep breathing techniques, such as diaphragmatic breathing or box breathing, can rapidly reduce stress and promote relaxation.
Mindfulness Moments: Present-Moment Awareness
Engaging in short mindfulness exercises, like focused deep breathing or observing sensations, can anchor individuals in the present moment and alleviate stress.
Physical Activity Breaks: Energize and Destress
Taking short breaks for light stretching or a brisk walk can release endorphins, the body's natural stress-busters, and reinvigorate focus.
Progressive Muscle Relaxation: Tension Release
Practicing progressive muscle relaxation, where muscle groups are tensed and then relaxed, can swiftly alleviate physical and mental tension.
Building Resilience with Immediate Techniques
The journey of navigating workplace stress is empowered by stress-relief techniques that are both simple and effective. Insights from Ma et al. (2020), Keng et al. (2011), and Bernstein & Borkovec (1973) emphasize the rapid impact of these techniques on promoting immediate calm. By incorporating these strategies into their daily routines, individuals can proactively manage stress, foster well-being, and confidently navigate the demands of their work environments.
Foster a Positive Work Environment: Promoting Collective Emotional Health
In the dynamic landscape of today's workplaces, fostering a positive work environment isn't just a lofty goal—it's a cornerstone of organizational success. A work environment that prioritizes emotional health not only benefits individual employees but also propels the collective productivity and overall success of the organization. This article sheds light on the significance of a positive work environment and provides insights into how organizations can cultivate one for the well-being of their employees.
The Ripple Effect of Positivity: Enhanced Emotional Well-being
Research highlights that a positive work environment, characterized by supportive relationships, open communication, and a culture of appreciation, can significantly reduce stress and increase employee satisfaction.
Leadership and Emotional Resonance: Setting the Tone
Studies underscore that leadership behaviors play a crucial role in shaping the emotional climate of a workplace. Leaders who exhibit emotional intelligence, empathy, and authenticity create a foundation of trust and psychological safety.
Employee Engagement and Empowerment: Fostering Ownership
By involving employees in decision-making, offering growth opportunities, and encouraging a sense of autonomy, organizations empower their workforce and contribute to a sense of collective purpose.
Nurturing a Flourishing Work Ecosystem
Fostering a positive work environment isn't just about offering perks; it's about creating a thriving ecosystem where emotional health flourishes. Insights from Cameron et al. (2011), Avolio et al. (2004), and Deci et al. (2017) highlight the transformative potential of a positive work environment. By actively cultivating a culture of empathy, collaboration, and well-being, organizations can navigate workplace stress with resilience and empower their employees to thrive.
Continual Growth and Learning: Navigating Emotions for Long-Term Success
In the ever-evolving landscape of the modern workplace, the ability to navigate emotions effectively has emerged as a pivotal skill for long-term success. Continual growth and learning not only contribute to professional development but also play a crucial role in managing workplace stress and fostering emotional well-being. This article delves into the synergy between learning, emotional intelligence, and sustainable success in navigating workplace stress.
Emotional Intelligence: The Keystone of Effective Navigation
A research introduced the concept of emotional intelligence, emphasizing its role in enhancing self-awareness, self-regulation, social awareness, and relationship management – all vital components in managing workplace stress.
Learning as an Emotional Toolbox: Building Resilience
Studies underline that learning about emotions, whether through formal training or experiential growth, equips individuals with the tools to regulate emotional responses effectively.
The Growth Mindset Paradigm: Embracing Challenges
A research on the growth mindset suggests that individuals who view challenges as opportunities for learning and growth tend to exhibit greater emotional resilience in the face of stressors.
Creating a Learning Culture: Nurturing Emotional Well-being
Organizations that prioritize continuous learning and development create a culture where employees are more adept at handling stress and adapting to change.
A Lifelong Journey
The journey of continual growth and learning intersects seamlessly with the pursuit of emotional well-being. Insights from the above studies underscore the role of emotional intelligence, learning about emotions, and adopting a growth mindset in navigating workplace stress. By fostering a culture of learning and emotional intelligence, individuals and organizations can navigate the complexities of the modern workplace with resilience and long-term success.
Frequently Asked Questions
What role does time management play in managing emotions at work?
Effective time management can significantly impact emotions at work. Prioritize tasks using techniques like the Eisenhower Matrix, which categorizes tasks into urgent/important, important/not urgent, urgent/not important, and neither. Break tasks into smaller steps to prevent feeling overwhelmed. Set realistic deadlines and avoid multitasking, which can increase stress. Allocate time for breaks to recharge, and don't hesitate to delegate tasks when possible
What are some effective ways to create a supportive work environment for emotional well-being?
Creating a supportive work environment contributes to emotional well-being. Foster open communication where employees feel comfortable expressing their emotions and concerns. Encourage regular check-ins between colleagues to provide mutual support. Promote work-life balance by setting boundaries on after-work communications and respecting time off. Recognize and celebrate achievements, no matter how small. Implement stress-reduction programs, wellness initiatives, and access to counseling services to address emotional challenges comprehensively.
How can I handle conflicts and disagreements at work without letting emotions escalate?
Handling conflicts and disagreements at work while managing emotions requires a calm and strategic approach. Listen actively to the other person's perspective without interrupting. Use "I" statements to express your feelings and concerns without blaming or accusing. Stay focused on the specific issue at hand and avoid bringing unrelated matters into the conversation. Seek common ground and propose solutions that address both parties' needs. If emotions start to escalate, suggest taking a short break to cool off before continuing the discussion.
How can setting boundaries contribute to emotional well-being in the workplace?
Setting boundaries is crucial for maintaining emotional well-being in the workplace. Clearly communicate your availability and preferred modes of communication to colleagues. Don't hesitate to say no when you're already overwhelmed or when a task falls outside your scope of responsibility. Allocate time for focused work by limiting interruptions during specific periods. Establish boundaries regarding after-hours emails or calls to ensure work-life balance. Respecting your own boundaries encourages others to do the same and prevents burnout.