The human mind possesses an incredible capacity to shape the reality we experience, and one powerful tool that taps into this potential is visualization. The practice of harnessing mental imagery to manifest dreams and goals has been embraced by experts across various fields, from athletes and artists to entrepreneurs and psychologists. Visualization goes beyond wishful thinking; it involves creating vivid mental scenarios that stimulate the senses, evoke emotions, and align our thoughts with our aspirations. In this article, we embark on a journey into the realm of visualization, exploring how this technique can transform the intangible into the tangible. Drawing on insights from professionals who have harnessed the power of visualization, we uncover the mechanics behind this practice, its psychological underpinnings, and practical strategies for integrating it into our lives. Whether you're aiming for personal growth, professional success, or holistic well-being, the art of mental imagery holds the potential to propel you towards realizing your dreams in a profoundly impactful way.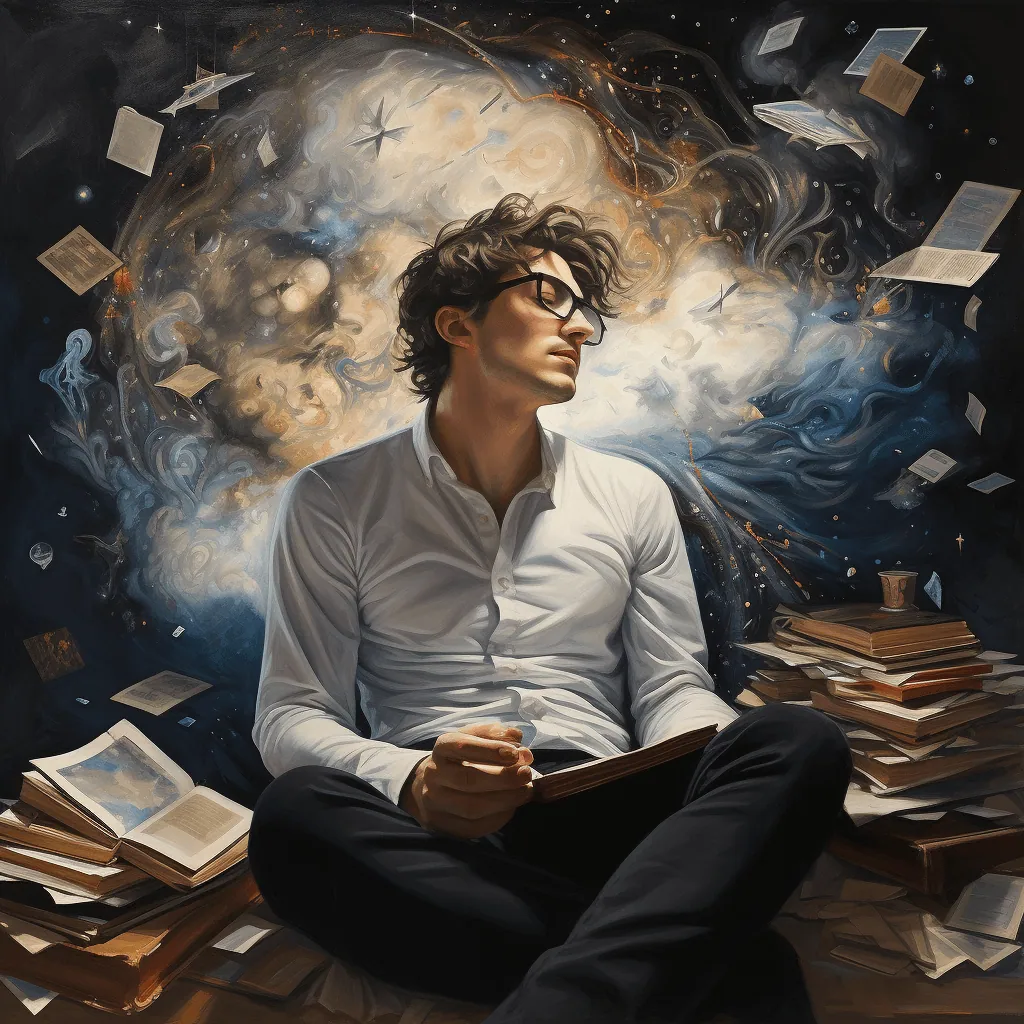 Unleashing the Mind's Potential: Exploring the Science Behind Visualization
Visualization, often dubbed as "mental imagery," isn't merely a whimsical exercise but a scientifically grounded technique that taps into the mind's potential to shape our reality. In this exploration, we delve into the fascinating science behind visualization, shedding light on how this practice can transform aspirations into achievements.
The Cognitive Neuroscience Perspective
Research has illuminated the cognitive processes underlying visualization. Brain imaging studies reveal that when we imagine an action or scenario, the same neural pathways activate as when we physically perform that action. This insight demonstrates the intricate link between our thoughts and neural activity.
The Brain as a Simulator
The brain operates as a sophisticated simulator, allowing us to mentally rehearse situations and experiences. Studies suggest that vivid mental imagery can enhance learning, skill acquisition, and problem-solving. Visualization primes the brain for optimal performance by creating a virtual training ground.
Strengthening the Mind-Muscle Connection
Visualizing movements can lead to enhanced muscle activation and performance. Research reveals that individuals who imagined practicing a skill exhibited similar gains in muscle strength as those who physically practiced. This phenomenon underscores how visualization strengthens the mind-muscle connection.
The Subconscious Influence
Our subconscious mind is receptive to the images and scenarios we feed it through visualization. Studies in positive psychology, indicate that engaging in positive mental imagery can elevate mood and overall well-being. This showcases how visualization becomes a potent tool for cultivating a positive mindset.
Unleashing the mind's potential through visualization is grounded in neuroscientific and psychological principles. By understanding how mental imagery influences brain activity, skill acquisition, and emotional states, we harness a tool that bridges the gap between our dreams and reality, demonstrating the power of visualization in shaping our lives.
Creating Your Mental Canvas: Understanding the Basics of Visualization Techniques
Visualization is a dynamic technique that empowers us to paint vivid mental images of our desired outcomes. Much like an artist using a canvas to bring imagination to life, we use our minds to craft a mental canvas where dreams take shape. In this exploration, we delve into the fundamental aspects of visualization techniques, equipping you with the knowledge to harness this transformative practice.
The Art of Vivid Imagery
Research underscores the impact of vivid mental imagery on goal attainment. Visualization thrives on detail; the more vibrant and detailed your mental images, the more effectively they engage your brain and emotions.
Engaging the Senses
Effective visualization isn't limited to visuals; it engages multiple senses. As demonstrated in a study incorporating sensory elements like touch, smell, taste, and sound amplifies the brain's response to the imagined scenario, intensifying the experience.
The Role of Emotions
Emotions infuse life into your mental canvas. Research reveals that emotionally charged mental images activate brain regions associated with those emotions. This connection underlines the importance of cultivating positive emotions while visualizing.
Consistency and Repetition
The power of visualization compounds with consistency. A study suggests that consistent visualization enhances self-regulation and goal pursuit. Repetition reinforces neural pathways, embedding your desired outcomes into your subconscious mind.
Creating your mental canvas through visualization involves attention to detail, sensory engagement, emotional resonance, and consistent practice. By understanding these basics, you lay the foundation for harnessing the transformative power of visualization, molding your aspirations into tangible reality.
Crafting Your Dream Blueprint: Using Visualization to Define and Refine Your Goals
Visualization is a transformative tool that extends beyond mere imagination; it's a method to define and refine your goals. Just as an architect meticulously plans a blueprint before constructing a building, you can use visualization to create a detailed mental blueprint of your dreams. In this exploration, we uncover how visualization becomes a compass, guiding you towards your aspirations.
The Clarity Advantage
Research demonstrates that goal-setting with clarity enhances motivation and persistence. Visualization serves as a clarifying lens, allowing you to vividly see and feel the details of your desired outcomes.
Creating a Vivid Mental Scene
Imagine stepping into a movie where you're the protagonist, living your dream. Engage all your senses: see the colors, hear the sounds, feel the textures. A study highlights that multisensory imagery intensifies emotional engagement, enhancing goal alignment.
Refining and Revisiting
Your mental blueprint isn't static; it evolves. Regularly revisit and refine your visualization. A study suggests that revisiting vivid mental images enhances motivation and goal commitment, ultimately boosting performance.
The Power of Emotional Connection
Emotion is the glue that binds your mental blueprint to your heart's desires. Research by Latham et al. (2007) underscores that emotionally charged goals are more likely to be achieved. Visualization facilitates an emotional connection by letting you experience success before it happens.
Visualization isn't just a visualization; it's a process of crafting and refining your dream blueprint. By setting clear goals, creating a multisensory mental scene, revisiting your mental blueprint, and infusing it with emotion, you transform vague aspirations into a vivid map towards your dreams.
The Brain-Reality Connection: How Visualization Influences Motivation and Behavior
Visualization isn't confined to the realm of imagination; it has a profound impact on how our brains perceive reality and subsequently guide our behavior. This article delves into the intricate connection between visualization, motivation, and behavior, shedding light on how mental imagery shapes our journey towards achieving dreams.
Neural Pathways: Building a Mental Bridge to Success
Research unveils the brain's remarkable ability to blur the line between imagination and reality. Neurons fire in a similar pattern during both physical action and visualization of that action. This neural overlap creates a bridge that connects your thoughts to tangible actions.
The Motivational Spark
Visualizing success ignites the motivational flame. A study illustrates that imagining successful performance boosts self-efficacy and intrinsic motivation. By seeing yourself succeed, you convince your brain that achievement is within reach.
Prime Your Brain for Success
The brain operates on patterns; what you consistently focus on becomes your reality. A study underscores the role of mindset in shaping behavior. Visualization primes your brain to seek opportunities aligned with your imagined success, creating a self-fulfilling prophecy.
Overcoming Obstacles
Visualizing the journey, not just the destination, equips you to overcome challenges. A study shows that mental imagery of overcoming obstacles enhances persistence and resilience. Your brain learns to navigate adversity based on the scenarios you've rehearsed mentally.
The brain-reality connection underscores the potency of visualization in sculpting motivation and behavior. By aligning mental imagery with success, nurturing an empowering mindset, and rehearsing the path to achievement, you shape your brain's perception of reality, making your dreams not just a vision, but an attainable reality.
Harnessing Emotions in Imagery: Infusing Your Visualizations with Positive Feelings
Visualization isn't just a visual exercise; it's a holistic experience that becomes infinitely more powerful when infused with emotions. This article explores the art of harnessing emotions in imagery, demonstrating how feelings amplify the impact of your mental visualizations and propel you closer to your dreams.
The Emotional Amplification Effect
Research uncovers the emotional amplification effect of visualization. When you combine mental images with positive emotions, you activate brain regions associated with reward and motivation, intensifying the brain's response to your aspirations.
Elicit Emotions of Success
Visualizing success isn't just about seeing the outcome; it's about feeling it too. A study indicates that emotions associated with a positive outcome enhance the brain's encoding of that scenario. Infuse your mental imagery with emotions like joy, confidence, and accomplishment.
Creating Emotional Resonance
Emotions serve as a bridge between your present and future self. By feeling the emotions associated with achieving your dreams, you condition your brain to associate those positive feelings with the pursuit of your goals. A study suggests that emotional states influence subsequent behavior.
Amplifying Motivation
Emotional visualizations spark motivation. As you visualize your dreams with positive emotions, you stimulate the brain's reward system, creating a loop of anticipation and action. This effect, as outlined in a study, boosts motivation to work towards your desired outcomes.
Infusing emotions in imagery elevates your visualizations from mere mental pictures to vibrant emotional experiences. By evoking feelings of success, joy, and accomplishment, you wire your brain for motivation and alignment with your dreams. Embrace the power of emotional resonance to supercharge your journey towards realizing your aspirations.
Daily Rituals for Success: Incorporating Visualization into Your Routine
The journey towards achieving your dreams is shaped not only by your actions but also by your thoughts. Visualization, when seamlessly integrated into your daily routine, becomes a potent tool for success. In this article, we explore the significance of incorporating visualization into your daily rituals and how this practice can transform your aspirations into reality.
Building a Visualization Habit
Research suggests that it takes an average of 66 days to form a new habit. By weaving visualization into your daily routine, you create a consistent practice that trains your brain to align with your goals.
Morning Rituals: Setting Intentions
Begin your day with a visualization ritual. A study shows that mentally contrasting your desired outcome with potential obstacles enhances motivation. Visualize your success and the steps you'll take to overcome challenges.
Visualization Breaks: Midday Boost
Incorporate short visualization breaks into your day. A study reveals that even brief mental imagery sessions can enhance focus and cognitive performance. Use these breaks to revisit your mental canvas and reinforce your aspirations.
Evening Reflections: Review and Reset
As the day winds down, spend a few moments reflecting on your progress. Research underscores the power of implementation intentions. Pair your reflections with intentions for the next day, solidifying your commitment to your goals.
Creating Consistency
Consistency is key to reprogramming your brain. By regularly engaging in visualization as part of your routine, you signal to your subconscious mind that your dreams are a priority, reinforcing your determination.
Incorporating visualization into your daily rituals transforms this practice from a sporadic exercise into a powerful habit. By beginning your day with intentions, infusing it with visualization breaks, and reflecting on your progress, you sculpt a routine that propels you towards your dreams with focused intent.
Guided Visualization: The Art of Scripting Your Own Mental Narratives
Visualization isn't limited to spontaneous mental imagery; it can be a deliberate and structured practice known as guided visualization. This article delves into the power of scripting your own mental narratives, exploring how guided visualization can amplify the impact of your dreams and aspirations.
Creating a Mental Storyboard
Research highlights the cognitive benefits of guided visualization. By structuring your mental imagery like a story, complete with a beginning, middle, and end, you enhance your brain's engagement and retention of the imagined scenario.
Setting the Stage
Begin by choosing a specific goal or desire. A study indicates that setting a clear intention enhances the effectiveness of guided visualization. Define your purpose, whether it's career success, improved health, or personal growth.
Engaging the Senses
Enrich your guided visualization with sensory details. A study reveals that multisensory imagery intensifies emotional engagement. Describe not only what you see but also what you hear, smell, touch, and even taste in your imagined scenario.
Emotional Resonance
Infuse your guided visualization with emotions that align with your desired outcome. Research demonstrates that emotionally charged imagery enhances motivation and goal alignment. Feel the joy, confidence, and accomplishment as you script your mental narrative.
Consistency and Practice
Just like any skill, guided visualization improves with practice. Engage in this practice consistently to refine your ability to script vivid mental narratives. A study highlights the cumulative effect of repeated visualization sessions on performance outcomes.
Guided visualization transforms the art of visualization into a deliberate process of scripting mental narratives. By creating a structured storyboard, setting clear intentions, engaging your senses, infusing emotions, and practicing consistently, you enhance the power of your mental imagery to bring your dreams to life.
Overcoming Challenges through Visualization: Building Resilience and Confidence
Visualization isn't just a tool for envisioning success; it's a powerful method for navigating challenges and building resilience. In this article, we delve into the transformative potential of visualization to help you overcome obstacles, enhance your confidence, and cultivate a mindset of unwavering determination.
Harnessing Cognitive Rehearsal
Research highlights the cognitive rehearsal aspect of visualization. When you vividly imagine yourself successfully overcoming challenges, you're essentially training your brain to respond to adversity with a solution-oriented approach.
Resilience in the Face of Adversity
Visualizing yourself bouncing back from setbacks enhances your resilience. A study indicates that mentally rehearsing resilient responses strengthens your belief in your ability to overcome difficulties. Visualization helps you cultivate a resilient mindset that views challenges as opportunities for growth.
Boosting Confidence
Visualization fuels self-confidence by providing evidence of your capability to triumph over obstacles. A study reveals that imagery training enhances self-efficacy and performance. When you repeatedly see yourself conquering challenges, you build an unshakable belief in your skills.
Anchoring Positive Emotions
Imagining successful resolution of challenges evokes positive emotions. These emotions become anchors that bolster your confidence when you face adversity. A study demonstrates the upward spiral effect of positive emotions, promoting cognitive flexibility and creative problem-solving.
Consistent Practice for Lasting Resilience
Consistency is key to reaping the long-term benefits of visualization. Regularly engage in sessions where you confront challenges mentally and emerge victorious. Research suggests that persistent practice enhances cognitive and emotional resilience.
Visualization isn't just about seeing the finish line; it's about navigating the journey with resilience and unwavering confidence. By rehearsing successful responses to challenges, enhancing your self-efficacy, and anchoring positive emotions, you equip yourself to overcome obstacles with grace and emerge stronger on the other side.
Mastering Visualization: Tips for Deepening and Enhancing Your Mental Imagery
Visualization is a skill that can be honed to perfection with practice and intention. This article explores advanced techniques and strategies to take your mental imagery to the next level, amplifying the effectiveness of your visualization practice and propelling you towards the realization of your dreams.
Engaging Multiple Senses
Research emphasizes the importance of multisensory engagement in visualization. To enhance the vividness of your mental imagery, engage as many senses as possible. Feel the textures, hear the sounds, and even imagine scents and tastes associated with your desired scenario.
Immersive Visualization
Immerse yourself fully in your mental scenario. A study reveals that immersive visualization enhances emotional engagement. Close your eyes, shut out distractions, and let your mental canvas become the stage where your dreams unfold.
Mind-Body Connection
Incorporate physical sensations into your visualization. Research underscores the neural overlap between imagining an action and physically performing it. If your visualization involves sports, for instance, mimic the movements to enhance the mind-body connection.
Emotion Amplification
Infuse your visualization with powerful emotions. A study demonstrates that emotionally charged imagery enhances motivation and goal alignment. Feel the excitement, joy, and accomplishment as if your dreams have already come true.
Real-Time Visualization
Practice real-time visualization where you imagine each step as it unfolds. A study shows that real-time imagery enhances performance outcomes. This technique strengthens your brain's connection between intention and action.
Mastering visualization involves going beyond simple mental imagery. By engaging multiple senses, immersing yourself in your mental scenarios, connecting mind and body, infusing emotions, and practicing real-time visualization, you refine your ability to create a vibrant mental reality. These advanced techniques enable you to harness the full potential of visualization in shaping your journey towards success.
Complementing Efforts with Action: How Visualization and Concrete Steps Work Hand in Hand
Visualization is a dynamic tool that fuels the pursuit of dreams, but its power multiplies when paired with actionable steps. This article explores the symbiotic relationship between mental imagery and practical action, revealing how these two forces combine to amplify your journey towards success.
The Visualization-Action Synergy
Research emphasizes the synergy between visualization and action. When you visualize success and then take tangible steps, your brain establishes a neural link between your dreams and the necessary actions, creating a powerful feedback loop.
Setting Clear Goals
Visualize with a purpose. A study highlights the significance of setting clear and specific goals. Use visualization to define your aspirations in vivid detail, then break them down into actionable steps that align with your mental imagery.
Fueling Motivation and Focus
Visualization primes your brain for action. Research suggests that mental imagery enhances cognitive processes related to focus and motivation. Combine this heightened cognitive state with concrete actions to propel your progress.
From Imagery to Execution
Use visualization as a blueprint. Imagine yourself executing each step of your action plan flawlessly. A study demonstrates that mental practice improves physical performance. This technique bridges the gap between imagining and executing.
Feedback and Adaptation
As you take action, continually visualize the process and outcomes. Research highlights the importance of feedback in self-regulation. Regular visualization allows you to assess your progress and adjust your actions accordingly.
Visualization and action are not disparate forces; they are allies in your journey towards achieving dreams. By setting clear goals, fueling motivation, and bridging the gap between mental imagery and execution, you create a harmonious dance between your aspirations and the practical steps that bring them to life.
Breaking Barriers: Addressing Common Misconceptions about Visualization
Visualization is a potent tool, yet misconceptions often cloud its effectiveness. This article dismantles common misunderstandings about visualization, shedding light on its true potential as a catalyst for achieving dreams.
Misconception 1: It's a Passive Activity
Research counters the notion that visualization is passive. Engaging in vivid mental imagery stimulates brain regions associated with action, creating a cognitive blueprint for success.
Misconception 2: It's a Shortcut
Visualization isn't a substitute for hard work; it's a compliment. A study underscores that success results from a blend of visualization and determined effort.
Misconception 3: It's Fantasy
Visualization isn't daydreaming; it's a deliberate process. Research demonstrates that mental imagery enhances cognitive functions linked to motivation and focus.
Misconception 4: It's Only for Visual Thinkers
Visualization encompasses all senses. Whether you're a visual, auditory, or kinesthetic learner, research reveals that mental imagery engages diverse neural pathways.
Misconception 5: It's a One-Time Fix
Consistency is key. A study illustrates that continuous mental practice enhances performance. Regular visualization is an ongoing commitment.
Visualization isn't passive, a shortcut, or fantasy. It transcends visual thinking, and it's certainly not a one-time solution. By dispelling these misconceptions and understanding the scientific foundation behind visualization, you empower yourself to harness its transformative potential in your journey towards realizing your dreams.
Visualization for Holistic Well-being: Exploring Its Impact on Mental, Emotional, and Physical Health
Visualization isn't limited to achieving goals; it holds the potential to enhance your overall well-being. This article delves into the profound impact of visualization on mental, emotional, and physical health, revealing its capacity to promote holistic wellness.
Mental Health Enhancement
Research highlights how visualization engages brain regions linked to motivation, cognitive processes, and emotional regulation. Regular visualization can alleviate stress, anxiety, and even aid in managing symptoms of depression.
Emotional Resilience
Visualization cultivates positive emotions. A study demonstrates that emotionally charged imagery enhances mood and fosters emotional resilience. Visualizing moments of joy, contentment, and success can contribute to emotional well-being.
Physical Well-being
The mind-body connection is a powerful tool. Research indicates that mental practice influences physical performance. Visualizing healthy habits, exercise routines, and healing processes can contribute to better physical health.
Stress Reduction
Visualization induces a relaxation response. Research shows that mental imagery reduces stress hormones and promotes a sense of calm. Engaging in calming visualizations can support your body's natural healing mechanisms.
Mindful Self-Care
Incorporate visualization into your self-care routine. Visualization provides an opportunity to check in with yourself, identify sources of tension, and envision moments of rejuvenation and tranquility.
Visualization is a versatile tool that not only propels your dreams but also nurtures your well-being in its entirety. By harnessing its potential to enhance mental health, foster emotional resilience, promote physical well-being, reduce stress, and cultivate mindfulness, you're equipping yourself with a powerful tool for holistic wellness.
The Journey of Visualization: How Consistency Leads to Gradual and Lasting Change
Visualization is not an instant remedy; it's a gradual and transformative process. This article delves into the journey of visualization, emphasizing the power of consistency in creating sustainable and profound change.
Sculpting Neural Pathways
Research underscores that consistent visualization shapes neural pathways. Just as physical exercise strengthens muscles over time, regular mental imagery strengthens the brain's ability to translate intentions into actions.
Incremental Progress
Consistency breeds progress. A study reveals that gradual efforts, combined with visualization, yield more sustainable success than sporadic bursts of activity. Consistent visualization nurtures incremental growth.
Cultivating Self-Discipline
Visualization nurtures self-discipline. Research suggests that mental imagery enhances cognitive functions associated with willpower. Regular practice of visualization trains the mind to adhere to goals, even when faced with challenges.
Subconscious Conditioning
Consistency permeates the subconscious. A study shows that repetitive visualization reaches the subconscious mind, influencing behaviors and decisions beyond conscious awareness. This leads to lasting behavioral changes.
Long-Term Transformation
Visualize your journey, not just the destination. Research demonstrates that sustained mental practice leads to long-term behavioral changes. Consistent visualization helps you embody your dreams, gradually transforming them into reality.
The journey of visualization is a testament to the power of consistency. By sculpting neural pathways, fostering incremental progress, cultivating self-discipline, conditioning the subconscious, and enabling long-term transformation, consistent visualization becomes the catalyst for lasting and meaningful change in your pursuit of dreams.
Frequently Asked Questions
How does visualization impact confidence and self-belief?
Visualization significantly impacts confidence and self-belief. When you repeatedly see yourself successfully achieving your goals in your mind's eye, your subconscious mind starts accepting that outcome as possible. This positive reinforcement boosts your confidence and self-esteem. Visualization counteracts self-doubt by imprinting empowering mental images, making you more likely to take bold actions toward your dreams. As you witness your accomplishments in your imagination, your belief in your capabilities grows, making you more resilient in the face of challenges.
Can visualization be applied to various aspects of life?
Absolutely, visualization can be applied to various aspects of life. It's effective in career advancement, academic success, improving relationships, and even physical wellness. For career goals, visualizing successful presentations or achieving promotions enhances performance. In academics, envisioning acing an exam or confidently presenting projects aids in achievement. For relationships, visualizing positive interactions fosters better communication. In terms of physical wellness, mental imagery can enhance workout performance or aid in recovery from injuries. The versatility of visualization makes it a powerful technique for success in all areas of life.
What's the role of emotion in effective visualization?
Emotion is a vital element in effective visualization. When you attach strong positive emotions to your mental images, you're signaling to your subconscious mind that this outcome matters deeply to you. Emotional engagement enhances the neural connections between your goals and your mind, making the visualization more impactful. Feeling the excitement, joy, and satisfaction of achieving your goals amplifies the motivational aspect of visualization. The emotional charge further solidifies your belief in the possibility of your dreams becoming reality.
Can you provide tips for integrating visualization into a daily routine?
Certainly. Begin your day with a short visualization session, picturing a successful day ahead. Use breaks during the day to visualize specific tasks going well. Incorporate a longer visualization session before sleep, envisioning your long-term goals achieved. Create a vision board with images that represent your goals and display it where you'll see it daily. Make visualization a ritual by pairing it with another activity you do consistently, like drinking your morning coffee. Consistency is key; the more you practice, the more effective visualization becomes.