In today's fast-paced world, the number of individuals experiencing panic attacks has seen an alarming rise. While many resort to medications and therapy – and rightly so when they're required – there's a growing interest in organic methods to manage and mitigate the effects of these sudden and overwhelming surges of fear. "Coping with Panic Attacks the Organic Way" seeks to explore holistic, natural strategies rooted in age-old traditions, modern research, and firsthand accounts. As we journey through this piece, we will unearth the potential of various organic remedies, from herbal supplements to mindfulness practices, offering an alternative or complementary route for those hoping to navigate their panic attacks more naturally. Whether you're someone who experiences panic attacks or simply someone curious about organic wellness, this article aims to shed light on nature's potential role in mental well-being.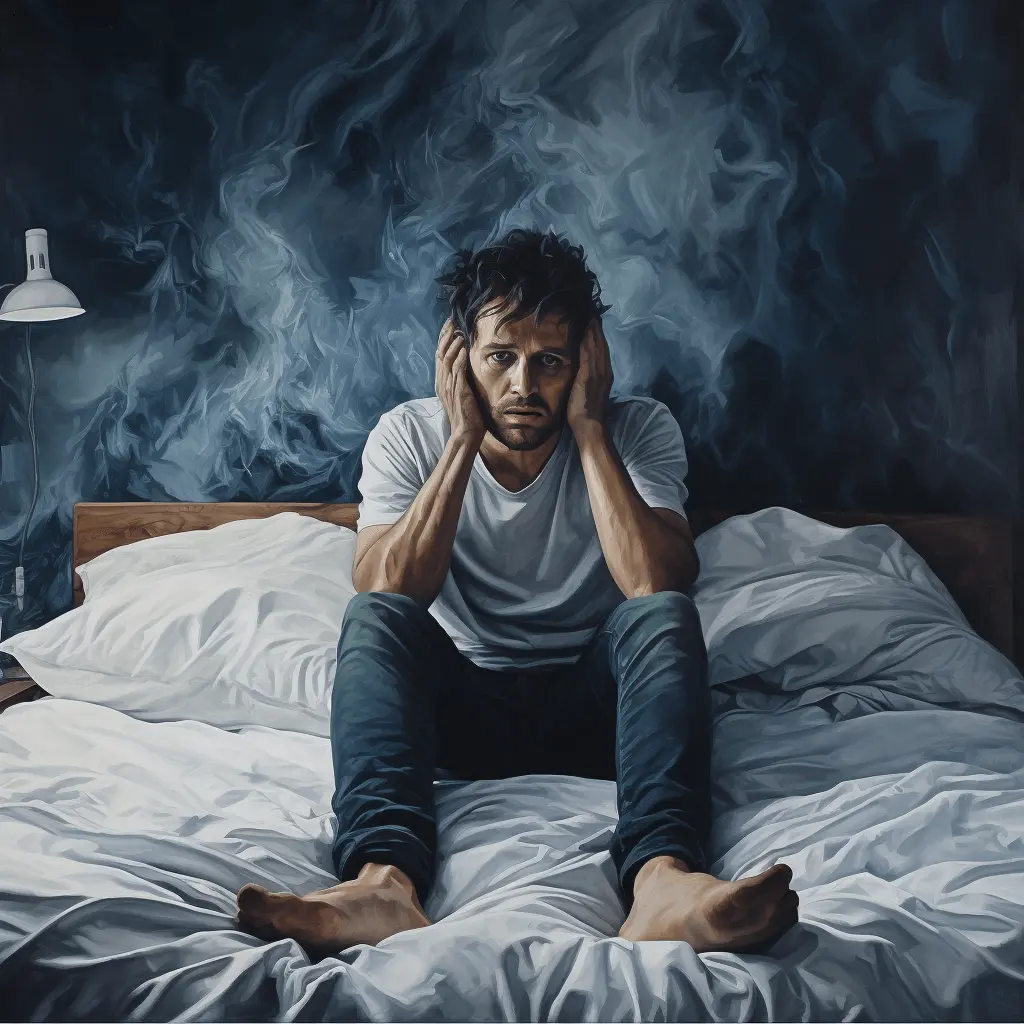 Understanding Panic Attacks: An Overview
What is a Panic Attack?
A panic attack is an abrupt surge of intense fear or discomfort, often characterized by physical and emotional symptoms. These can include palpitations, sweating, trembling, shortness of breath, feelings of choking, chest pain, nausea, feeling dizzy, fear of losing control, or fear of dying. Panic attacks usually peak within minutes, creating a sense of impending doom, even when there is no real danger.
Demystifying the Fear
Panic attacks can occur spontaneously or in response to a trigger, but their cause is not completely understood. Research indicates a combination of genetic, environmental, and physiological factors may contribute to the development of panic disorder, the chronic condition characterized by recurrent panic attacks.
Studies like the one conducted by the American Psychiatric Association have shown that panic attacks are common, with nearly one-third of adults experiencing a panic attack in their lifetime. However, only a small percentage develop panic disorder.
Further research in the Journal of Anxiety Disorders suggests that cognitive-behavioral therapy (CBT) is highly effective in managing and preventing panic attacks, making it a first-line treatment option for panic disorder.
Moving forward, it's essential to gain a comprehensive understanding of panic attacks, and not allow them to dictate the quality of life. They can be managed effectively with the right treatment and self-care strategies.
Symptoms of Panic Attacks: Recognizing the Signs
Spotting the Symptoms: Physical Manifestations
Panic attacks often bring a sudden rush of physical symptoms such as a pounding heart, sweating, shaking, shortness of breath, chest discomfort, and a fear of impending doom. These physical manifestations, though terrifying, are not life-threatening. But recognizing these signs is crucial in managing panic attacks and seeking appropriate help.
Emotional Indicators: Unraveling the Inner Turmoil
Apart from the physical symptoms, panic attacks also impose a significant emotional toll. Those experiencing a panic attack might feel detached from their environment or themselves, or fear that they are losing control, going crazy, or even dying.
A study published in the Archives of General Psychiatry found a high prevalence of panic attacks among adults, with more than 28% reporting at least one attack during their lifetime. This study highlights the importance of understanding the emotional indicators associated with panic attacks for timely diagnosis and treatment.
The Aftermath: Post-Panic Attack Effects
Post-panic attack effects can be equally distressing. Many people fear the prospect of having another attack and avoid places or situations they associate with previous attacks. Some may even develop panic disorder, characterized by recurrent panic attacks and persistent worry about having additional ones.
Research in the Journal of Clinical Psychiatry reinforces the need for healthcare providers to understand and recognize the wide range of panic attack symptoms for effective treatment . While panic attacks can be extremely unsettling, the right therapeutic approach can help manage the symptoms and mitigate the impact on quality of life.
The Triggers: What May Cause a Panic Attack
Panic attacks can be prompted by various factors. Stress, traumatic events, major life changes, or even certain physical health conditions can act as triggers. Moreover, individuals with a family history of panic disorders or anxiety are more susceptible.
A study published in The American Journal of Psychiatry found that early life stressors, traumatic experiences, and genetic factors play a significant role in the development of panic disorders. Recognizing these potential triggers can be the first step toward managing panic attacks.
Unpredictable Triggers: The Unseen Threat
Interestingly, panic attacks don't always have an identifiable trigger and can occur unexpectedly. This unpredictability can lead to increased anxiety about when and where the next attack might occur.
The Journal of Anxiety Disorders published a study showing a high incidence of nocturnal panic attacks, which occur during sleep without any obvious trigger. Such unexpected panic attacks further underline the importance of seeking professional help in managing panic disorders.
Harnessing Knowledge: Empowering through Understanding
Despite their potentially debilitating effects, understanding the potential triggers of panic attacks can empower individuals to better manage their symptoms. This knowledge, coupled with professional treatment, can pave the way towards effective coping strategies and improved quality of life.
The Physiology of Panic Attacks: What Happens in Your Body
The Storm Within: The Body's Reaction to Panic Attacks
During a panic attack, the body's "fight or flight" response goes into overdrive, leading to rapid heartbeat, sweating, and rapid breathing. This intense response is the body's way of preparing for perceived danger, even when no actual threat is present.
A study in the journal Psychosomatic Medicine found that panic attack sufferers had higher levels of adrenaline and other stress hormones during attacks, driving these intense physical symptoms.
Breathing Patterns: How Panic Attacks Affect Respiration
Hyperventilation, or rapid, shallow breathing, is a common symptom of panic attacks. This can lead to feelings of breathlessness, which may further exacerbate the fear and anxiety experienced during an attack.
Research in the Journal of Anxiety Disorders indicates that irregular breathing patterns during panic attacks can perpetuate the cycle of anxiety and physical symptoms, contributing to the severity of the attack.
The Role of the Brain: Unpacking the Neurological Aspects
Interestingly, panic attacks are not just physical phenomena. They also involve significant changes in brain activity. Certain regions of the brain that are associated with fear and anxiety become hyperactive during an attack.
Understanding the physiological processes underlying panic attacks can help individuals and healthcare providers better manage these unsettling experiences. With the right treatment and coping strategies, it is entirely possible to lead a normal, fulfilling life despite panic disorder.
The Psychology Behind Panic Attacks: Mental Factors at Play
The Intricate Mind-Body Dance: Psychological Triggers and Panic Attacks
Panic attacks can often seem like they come out of nowhere, but they are usually triggered by certain psychological factors. These can range from stress and traumatic experiences to underlying mental health conditions like anxiety and depression.
According to research published in Behaviour Research and Therapy, individuals who have experienced traumatic events are at a higher risk of developing panic disorder. The brain's ability to process fear becomes disrupted, leading to the intense fear and anxiety characteristic of panic attacks.
The Vicious Cycle: Anxiety, Fear, and Panic Attacks
Anxiety and fear play a crucial role in the onset of panic attacks. Individuals with panic disorder often fear the occurrence of future attacks, which can, ironically, trigger additional attacks.
A study in the Journal of Abnormal Psychology found that the fear of panic attacks can create a self-fulfilling prophecy, where the fear of an attack triggers the very panic attack the individual was attempting to avoid. This underscores the importance of addressing the mental factors at play in managing panic disorder.
Understanding the psychological aspects of panic attacks can be a key part of formulating effective treatment plans. Cognitive-behavioral therapy and mindfulness-based techniques, for instance, can help individuals better manage their fear and anxiety, reducing the frequency and intensity of panic attacks.
The Impact of Panic Attacks: On Personal Life and Health
Personal Life in the Shadow of Panic Attacks
Panic attacks can significantly impact a person's daily life, including their relationships, work, and overall quality of life. Those who experience panic attacks often describe feeling a loss of control and constant fear about when the next attack might occur. This continuous anxiety can lead to avoidance behaviors, where individuals steer clear of situations or places they associate with past panic attacks.
Research published in the Journal of Affective Disorders reveals that panic disorder can have detrimental effects on interpersonal relationships and occupational functioning. The uncertainty of panic attacks can cause strain in personal relationships, while the cognitive impairments during an episode can interfere with work productivity and focus.
Health Implications of Panic Attacks
Beyond their psychological impact, panic attacks can also have serious implications for physical health. The intense physical symptoms – rapid heart rate, shortness of breath, sweating – are not only distressing but can also contribute to physical health issues over time.
A study in Psychosomatic Medicine found that individuals with panic disorder are at an increased risk of developing cardiovascular disease and other serious health conditions. This emphasizes the importance of seeking professional help and treatment for panic disorder to protect both mental and physical health.
Understanding the personal and health impacts of panic attacks underscores the need for effective strategies to manage and treat this condition. With the right support and resources, individuals can regain control over their lives and health.
The Mind-Body Connection: The Role of Relaxation Techniques
Breathing Exercises: The Power of Controlled Breath
Harnessing Breath: A Tool for Relaxation
When anxiety surges, our breathing often becomes quick and shallow. However, harnessing the power of breath through intentional exercises can counteract this physiological response, promote relaxation, and mitigate panic symptoms. One method, called diaphragmatic breathing, involves deep, slow breaths using the diaphragm rather than shallow chest breathing. This style of breathing has been linked to a reduction in stress, anxiety, and even panic symptoms.
Efficacy of Breathing Exercises
According to a study published in the Journal of Emergency Medicine, controlled breathing exercises are effective at reducing symptoms of panic attacks. The research showed that over 60% of patients experiencing a panic attack showed significant improvement following a brief intervention involving diaphragmatic breathing.
Another study in the journal Frontiers in Psychiatry further reinforces these findings, suggesting that slow, controlled breathing exercises can activate the body's natural relaxation response, slowing heart rate, reducing blood pressure, and promoting feelings of calm and well-being.
Breathing Exercises: A Natural Approach to Panic Relief
Given these findings, breathing exercises can be a valuable tool for those dealing with panic attacks. By consciously regulating breath, we can influence our body's physical responses, promoting a state of relaxation and countering the rush of anxiety. While these exercises are no replacement for professional treatment, they offer a natural and accessible method for managing symptoms in the moment.
Remember, it's always important to seek professional help if you're dealing with anxiety or panic attacks. Tools like controlled breathing can supplement treatment, not replace it.
Mindfulness and Meditation: The Impact on Stress Levels
Amidst the chaos of our daily lives, stress can become a silent intruder. Mindfulness and meditation, two interconnected practices, have shown remarkable potential in managing stress and inducing relaxation. By focusing on the present moment, we can recalibrate our mind-body connection, mitigating the negative impacts of stress and fostering inner peace.
Mindfulness, Meditation, and Stress Reduction
Research corroborates the potency of these practices. A study published in the Journal of Behavioral Medicine reported that mindfulness-based stress reduction (MBSR) significantly lessened perceived stress and improved mental well-being. MBSR is an eight-week program that emphasizes mindfulness meditation to help individuals manage stress.
Another study in JAMA Internal Medicine explored the effects of meditation on psychological stress and well-being. Participants who engaged in a mindfulness meditation program showed significant improvement in anxiety, depression, and pain scores when compared to those in a control group.
Meditation: A Pathway to Inner Tranquility
Meditation and mindfulness are accessible, flexible, and practical approaches to stress management. By fostering an awareness of the present moment and promoting relaxation, they can help dissipate stress and provide a pathway to inner tranquility. As with any technique, consistent practice enhances its effectiveness.
Remember, while these practices can significantly contribute to stress reduction, they should be used as part of a comprehensive stress management strategy, including professional help when necessary.
Progressive Muscle Relaxation: A Tension Release Technique
In the ongoing hustle of life, our bodies often carry the brunt of our stress. Progressive Muscle Relaxation (PMR), a relaxation technique, equips us to unwind effectively. By methodically tensing and relaxing muscle groups, PMR promotes a heightened state of bodily relaxation and can alleviate the tension spawned by stress.
PMR and Stress Management
The efficacy of PMR is supported by various studies. Research in the Journal of Clinical Nursing showed that PMR reduced stress and improved the quality of sleep among hospitalized patients with heart disease. By incorporating PMR into their routine, these patients experienced notable reductions in physical discomfort and stress levels.
Another study published in the International Journal of Nursing Studies indicated that implementing PMR in patients with schizophrenia led to significant decreases in anxiety and improvements in quality of life. These findings highlight the versatile potential of PMR in diverse scenarios and for different populations.
Incorporating PMR: A Stepping Stone Towards Tranquility
Incorporating PMR into daily routines can serve as an effective tool for stress management. It's a simple, cost-effective technique that requires no special equipment and can be practiced anywhere. As you consciously relax your muscles, you cultivate a better understanding of what relaxation feels like, thereby recognizing tension when it occurs and countering it swiftly.
While PMR is beneficial, it's crucial to remember that it is one tool in the toolkit for stress management. Seek professional help if stress becomes overwhelming or persistent.
Yoga and Tai Chi: Movement-Based Relaxation Practices
Yoga and Tai Chi, two ancient practices, blend physical movements with mental focus to create a holistic approach to relaxation. Despite their origins in different cultures, both serve as powerful techniques for stress reduction and promote a harmonious connection between the body and mind.
Benefits of Yoga and Tai Chi
The therapeutic benefits of Yoga and Tai Chi are backed by a growing body of research. A study published in the journal Depression and Anxiety found that participants who engaged in yoga showed significant reductions in anxiety, depression, and stress. Yoga's unique blend of physical postures, breathing exercises, and meditation techniques appears to foster an overall sense of well-being.
Meanwhile, Tai Chi, a Chinese martial art characterized by slow, controlled movements, also shows promise as a stress reduction tool. A study in the Journal of Physiotherapy reported that Tai Chi practice led to improvements in psychological well-being, including reduced stress and enhanced mood, among people with chronic health conditions.
Embracing the Flow: Integrating Yoga and Tai Chi into Your Routine
Incorporating Yoga or Tai Chi into your routine can foster mental tranquility and physical relaxation. The beauty of these practices is their flexibility—both can be modified to suit various fitness levels and can be practiced virtually anywhere. Importantly, it's advisable to learn these techniques under the guidance of trained professionals to ensure correct form and prevent injuries.
While these practices offer numerous benefits, they are not a substitute for professional mental health support. If stress or anxiety become overwhelming, don't hesitate to seek professional help.
Biofeedback: Learning to Control Your Body's Stress Response
Biofeedback is a technique that enables individuals to gain control over their physiological processes. By observing real-time displays of bodily functions like heart rate, muscle tension, and skin temperature, people can learn to alter these functions for better health and performance.
Biofeedback's Impact on Stress Management
Research on biofeedback illustrates its effectiveness in stress management. A study in Applied Psychophysiology and Biofeedback showed that biofeedback could reduce stress and anxiety by enhancing one's ability to control autonomic functions, resulting in physiological relaxation.
Further, biofeedback has demonstrated significant potential for managing conditions often associated with chronic stress. According to a study in the Journal of Psychosomatic Research, patients with irritable bowel syndrome (IBS) who underwent biofeedback training reported substantial reductions in their symptoms, suggesting that biofeedback may mitigate the impact of stress-related disorders.
In Practice: Incorporating Biofeedback into Your Stress Management Routine
Utilizing biofeedback techniques typically involves working with a trained professional who uses specialized equipment. However, several 'at-home' biofeedback devices have also been developed, enabling more people to benefit from this method.
While biofeedback has shown promise, it's important to remember that it's one tool within a broader stress management toolbox. It may be most beneficial when combined with other techniques like mindfulness, cognitive behavioral therapy, and regular exercise.
Guided Imagery: Visualizing Calm and Control
Guided imagery is a powerful psychological tool involving the use of visualizations to generate a state of calm and control. By directing one's focus on calming images or scenarios, it's possible to evoke positive physiological responses and enhance mental well-being.
The Scientific Backdrop: Efficacy of Guided Imagery
Research substantiates the use of guided imagery as a form of stress management. A study in the Journal of Music Therapy found that guided imagery combined with music reduced symptoms of anxiety, indicating the technique's potential for creating relaxation.
Further, guided imagery has demonstrated effectiveness beyond general relaxation. For instance, a study published in the Journal of Clinical Psychology showed that guided imagery could improve the quality of life and reduce distress in women undergoing radiation therapy for breast cancer, revealing its potential application in clinical settings.
Envisioning Peace: How to Incorporate Guided Imagery
Practicing guided imagery typically involves setting aside quiet time to relax, focusing on your breath, and then visualizing a peaceful scene or scenario that promotes a sense of tranquility and control. It's a flexible technique that can be practiced with the aid of a professional, through guided recordings, or even independently with practice.
Remember, the goal of guided imagery isn't to escape reality but to empower yourself with tools for managing stress, anxiety, and other challenges more effectively.
Herbal Allies: Natural Supplements for Panic Attacks
St. John's Wort: A Natural Mood Booster
St. John's Wort, scientifically known as Hypericum perforatum, has gained considerable attention for its mood-enhancing properties. This herb, characterized by its bright yellow flowers, is traditionally used in treating various psychological conditions, including anxiety and depression, potentially making it a beneficial ally in managing panic attacks.
The Science Behind St. John's Wort
Research supports the efficacy of St. John's Wort for mood disorders. A review published in the Cochrane Database of Systematic Reviews indicated that St. John's Wort could be as effective as standard antidepressants in treating major depression, with fewer side effects.
Additionally, a study in the Journal of Geriatric Psychiatry and Neurology found that St. John's Wort significantly improved symptoms of anxiety disorders, hinting at its possible utility in managing panic attacks.
How to Use St. John's Wort
St. John's Wort is available in various forms such as teas, tablets, and tinctures, making it easy to incorporate into daily routines. However, it's crucial to remember that while it's a natural product, it doesn't mean it's entirely without risk. St. John's Wort can interact with certain medications, including antidepressants, and it can increase sensitivity to sunlight.
Before beginning any natural supplement regimen, always consult with a healthcare provider, especially if you're currently taking other medications or have underlying health conditions. Together, you can decide if St. John's Wort is an appropriate addition to your wellness strategy.
Valerian Root: Nature's Tranquilizer
Valerian root, known for its strong, earthy aroma, has been used for centuries as a natural remedy for a variety of ailments. Today, it's often referred to as 'Nature's Tranquilizer' due to its potent calming and sleep-inducing effects, making it a potential ally in managing panic attacks.
The Science Behind Valerian Root
Numerous studies highlight Valerian's potential benefits in reducing anxiety. A meta-analysis published in the American Journal of Medicine found that Valerian could effectively alleviate anxiety symptoms, hinting at its utility in managing panic attacks.
Further, a study in the journal Phytotherapy Research found that Valerian root could significantly reduce anxiety responses under stressful situations.
Using Valerian Root for Panic Attacks
Valerian root is commonly consumed as a tea or a supplement. However, while it's a natural supplement, Valerian can interact with certain medications, including those for anxiety, depression, and sleep disorders. Moreover, excessive use may cause side effects like headaches and stomach upset.
As always, it's essential to consult with a healthcare provider before starting any new supplement routine, especially if you are currently on other medications or have underlying health conditions.
Kava Kava: Pacific Island Stress Relief
Kava Kava, a plant native to the South Pacific islands, has been used for centuries by Pacific Islanders in social and ceremonial gatherings due to its calming effects. Today, it is recognized for its potential in relieving anxiety and stress symptoms, possibly providing relief during panic attacks.
The Science Behind Kava Kava
Scientific research supports the anxiety-reducing benefits of Kava. A review published in the Journal of Clinical Psychopharmacology found Kava to be an effective short-term treatment for anxiety. Moreover, a study in Psychopharmacology concluded that Kava could reduce anxiety and improve mood, illustrating its potential in managing panic attacks.
Using Kava Kava for Panic Attacks
Kava can be consumed as a drink, in pill form, or as a tincture. However, prolonged use of Kava Kava, especially in high doses, has been linked to potential liver damage. Therefore, it is essential to consult with a healthcare provider before starting a Kava regimen.
As with all supplements, while Kava Kava is a natural remedy, it may interact with other medications and isn't recommended for those with certain health conditions.
Chamomile: A Soothing Herbal Ally
Chamomile, a plant widely recognized for its calming properties, has been used for centuries to soothe the mind and body. Its tranquilizing effects may be beneficial for individuals grappling with panic attacks.
The Science Behind Chamomile
Research supports the calming effects of Chamomile. A study published in the Journal of Clinical Psychopharmacology discovered that participants who received chamomile extracts experienced a significant reduction in anxiety symptoms. Another study in Phytomedicine reported that chamomile extract was found to be moderately effective in treating generalized anxiety disorder.
Using Chamomile for Panic Attacks
Chamomile can be consumed as a tea, in capsule form, or used as an essential oil. It's a popular and gentle choice for stress and anxiety relief, making it an excellent option for those dealing with panic attacks.
However, despite being a natural remedy, it's crucial to remember that it can interact with other medications, and those with allergies to plants in the same family should use it with caution.
Omega-3 Fatty Acids: Healthy Fats for Brain Health
Omega-3 fatty acids are a type of fat that is crucial for brain health. Not only are they integral to the structure of brain cells, but they also play an important role in controlling inflammation and fostering cell-to-cell communication. For those living with panic attacks, Omega-3s may offer some benefits.
The Science Behind Omega-3 Fatty Acids
Research into the benefits of Omega-3s for anxiety and panic attacks is promising. A review published in the Journal of Clinical Psychiatry showed that Omega-3 supplementation had anxiety-reducing effects when used in clinical settings. Another study from Brain, Behavior, and Immunity found a 20% reduction in anxiety symptoms among medical students supplementing with Omega-3s, suggesting potential benefits for panic attack sufferers.
Using Omega-3 Fatty Acids for Panic Attacks
Omega-3 fatty acids can be obtained from dietary sources such as fish, flaxseed, and walnuts, or through supplements. However, one should consult a healthcare provider before starting any supplementation regimen, as they can interact with certain medications and health conditions.
Passionflower: A Calming Herbal Sedative
Passionflower, or Passiflora incarnata, is a flowering plant that has been used for centuries to alleviate anxiety and promote sleep. With its calming effects, it has also been suggested as a natural remedy for panic attacks.
Passionflower's Potential
Scientific investigations into the use of passionflower have yielded promising results. A study published in the Journal of Clinical Pharmacy and Therapeutics found that passionflower extract was as effective as the drug oxazepam in treating generalized anxiety disorder, with fewer side effects. Another study in Anesthesia and Analgesia suggested that oral intake of passionflower could reduce anxiety before surgery.
Using Passionflower for Panic Attacks
Passionflower can be consumed as a tea, tincture, or in capsule form. It's important to remember that while it's a natural remedy, it can interact with certain medications, and excessive use can lead to side effects like drowsiness. As always, it's advised to consult with a healthcare provider before starting any new supplementation.
Breathwork: Harnessing Your Breath to Curb Panic Attacks
Understanding Breathwork: The Basics and Benefits
Breathwork refers to various techniques that involve consciously controlling your breathing for the purpose of enhancing physical, mental, and spiritual well-being. When applied correctly, breathwork can be a potent tool in managing panic attacks.
The Power of Breathing
Breathing exercises have been scientifically proven to reduce stress and anxiety. A study conducted by Ma, Yue, Gong, Zou, Peng, and Shi (2017) showed that participants who practiced mindfulness breathing exercises for 20 minutes experienced significant reductions in their stress levels. Another research by Zaccaro, Piarulli, Laurino, Garbella, Menicucci, Neri, and Gemignani (2018) demonstrated that slow, controlled breathing can positively affect the heart rate and promote relaxation, offering potential benefits for those suffering from panic attacks.
Implementing Breathwork
Breathwork techniques can be learned and practiced at home, often involving slow, deep breathing through the nose and exhaling through the mouth. However, it's recommended to learn these techniques under the guidance of a trained professional.
With consistent practice, breathwork can be an effective strategy in the toolbox for managing and preventing panic attacks.
Box Breathing: A Simple yet Effective Technique
Box breathing, also known as four-square breathing, is a simple yet powerful relaxation technique that can help reduce anxiety and combat stress, often used by athletes, police officers, and military personnel during high-stress situations.
The Science Behind Box Breathing
This method of breath control involves exhaling to a count of four, holding the lungs empty for a four-count, inhaling at the same rate, and then holding air in the lungs for a count of four before exhaling and beginning the pattern anew.
A study by Jerath, Edry, Barnes, and Jerath (2006) suggests that controlled deep breathing can help activate the body's relaxation response, leading to changes in the autonomic nervous system that decrease stress and improve mood. A study demonstrated the potential benefits of box breathing for reducing stress among healthcare professionals, further reinforcing its use as a relaxation technique.
Implementing Box Breathing in Your Routine
Box breathing can be easily incorporated into your routine and used as a quick tool to manage moments of anxiety or panic. You can practice it anywhere and anytime you feel stressed.
With time and practice, box breathing can serve as an effective strategy to help manage and reduce the frequency of panic attacks.
Progressive Relaxation: Releasing Tension through Breath
Progressive relaxation is a breathwork technique that aims to release tension in the body, restore calmness and help manage anxiety and panic attacks. It involves tensing and then releasing different muscle groups in the body, coordinated with controlled breathing.
The Science Behind Progressive Relaxation
As you breathe deeply and intentionally, you mentally focus on each part of your body, helping to identify and then release any held tension. A study highlighted the potential of progressive relaxation in reducing anxiety and managing panic disorders. Furthermore, a study pointed out that progressive muscle relaxation activates a relaxation response, helping combat stress.
How to Practice Progressive Relaxation
To practice progressive relaxation, find a quiet place and start by taking a few deep breaths. Begin with your toes, tensing them as you inhale and relaxing them as you exhale. Gradually work your way up through your body, paying attention to each muscle group.
Through regular practice of progressive relaxation, one can potentially manage the frequency and severity of panic attacks, and improve overall well-being.
4-7-8 Breathing: Promoting Calm and Relaxation
4-7-8 breathing, or the "relaxing breath," is a straightforward yet powerful relaxation technique that can help soothe a racing mind, promote sleep, and ease anxiety symptoms, including panic attacks.
Unveiling 4-7-8 Breathing
This breathwork technique involves inhaling for 4 seconds, holding the breath for 7 seconds, and exhaling for 8 seconds. This pattern helps to slow down your heart rate, lower stress levels, and promotes a sense of calmness. Notably, a study found that controlled breathing exercises like the 4-7-8 technique have positive effects on mental health, reducing stress and anxiety. Furthermore, research suggested that these breathing patterns could improve autonomic and mental balance.
Practicing the 4-7-8 Technique
To practice this technique, find a comfortable seated position. Close your eyes, take a deep, calming breath, then begin the 4-7-8 pattern. Repeat this cycle for four full breaths.
The 4-7-8 breathing technique is a simple and accessible tool to help manage panic attacks, contributing to a broader strategy of maintaining mental wellness.
Yogic Pranayama: Ancient Breathing Techniques for Modern Times
Pranayama, originating from the rich tradition of Yoga, offers a series of breathing techniques designed to cultivate inner peace and health. Pranayama is widely adopted in contemporary stress management strategies, including coping with panic attacks.
Understanding Pranayama
Pranayama is a Sanskrit term where 'Prana' means life force, and 'Yama' refers to control. It is the art of controlling the breath, which is believed to directly influence the flow of life force energy within us. Pranayama involves various techniques, each with different rhythms and ways of breathing.
Research conducted by Saoji, Raghavendra, and Manjunath (2019) found that regular Pranayama practice reduced anxiety levels and improved general well-being in participants. Another study by Sharma, Varambally, Thirthalli, Karmani, Gangadhar (2017) provided evidence that Sudarshan Kriya Yoga (SKY), a sequence that includes specific Pranayama techniques, reduced anxiety symptoms in people with anxiety disorders.
Incorporating Pranayama into Your Routine
Pranayama techniques are vast, ranging from simple to complex. Beginners can start with techniques like 'Anulom Vilom' (alternate nostril breathing) or 'Bhramari' (bee breath). It's best to learn these techniques from a certified instructor to ensure safety and effectiveness.
Pranayama provides an accessible, holistic approach to managing panic attacks and fostering mental well-being.
Implementing Daily Breathwork: Practical Tips and Routine Suggestions
Incorporating breathwork into your daily routine can be transformative in managing panic attacks and promoting a greater sense of calm and control. Below are practical ways to introduce breathwork into your life.
Understanding the Importance of Regular Practice
Just as physical exercise needs to be regular for noticeable results, consistency is key in breathwork practice. Numerous studies affirm the efficacy of breathwork in mitigating stress and anxiety symptoms when practiced regularly. Consistent practice also allows you to better employ these techniques during panic episodes.
Creating Your Breathwork Routine
Initiate your practice with simple techniques such as diaphragmatic breathing or 4-7-8 breathing. Start with short durations and gradually increase your practice time. Many find early mornings or evenings beneficial for their practice.
Incorporate breathwork into your daily activities. Use breathwork during transitions, like the commute to work or before meals, to create mindfulness anchors throughout your day.
Practice Mindfully
Pay attention to your body's response. If any practice causes discomfort, stop immediately and consult a professional.
Breathwork is a powerful tool in the quest for mental calmness and resilience. By integrating these practices into your daily routine, you can help cultivate a stronger defense against panic attacks.
Eating Right: The Impact of Diet on Panic Attacks
Understanding the Diet-Panic Link: How Food Affects Your Mood
Our daily diet plays a crucial role not just in our physical health, but also in our mental well-being. The food-mood connection has been backed by a significant amount of research in recent years.
The Diet-Mood Connection
Every food we consume triggers a cascade of biochemical reactions in our bodies, influencing hormone production and neurotransmitter activity. Certain foods can induce feelings of calm and positivity, while others can contribute to anxiety and mood disorders. A healthy diet can help to balance these biochemical responses and contribute to mental well-being.
Unhealthy Diet and Panic Attacks
Sugar and caffeine, abundant in many processed foods and beverages, can trigger or exacerbate panic attacks. These substances can stimulate the body's stress response, leading to increased heart rate and anxiety.
The Power of Balanced Nutrition
A balanced diet, rich in fruits, vegetables, lean proteins, and whole grains, provides essential nutrients for brain function and mental health. Omega-3 fatty acids, B vitamins, and antioxidants are especially significant for mood regulation and stress management.
Recognizing the role of diet in panic attacks and implementing healthy dietary choices can provide an effective tool in managing mental health, particularly for those suffering from panic attacks.
Mood Food: Nutrient-Rich Choices for Better Mental Health
The role of diet in mental health is an emerging field in research. Nutrient-rich foods, often dubbed 'mood foods,' can positively affect our mental health, potentially providing relief from panic attacks and anxiety.
Nourishing the Brain: The Role of Nutrients
Certain nutrients can help enhance brain health and mood. For instance, Omega-3 fatty acids found in fish, walnuts, and flaxseeds, are known to boost brain function and mood. B vitamins, present in whole grains, meat, and eggs, have a vital role in producing mood-regulating chemicals in the brain.
Eat the Rainbow: The Importance of Fruits and Vegetables
Fruits and vegetables are packed with vitamins and antioxidants that can protect the brain and promote mental well-being. Regular consumption of a diverse array of fruits and vegetables has been linked to lower levels of psychological stress.
Probiotics and Mental Health: The Gut-Brain Axis
Probiotics found in fermented foods like yogurt and sauerkraut can also positively impact mental health. They maintain a healthy gut, which communicates directly with the brain along the gut-brain axis, impacting our mental state.
A balanced, nutrient-rich diet can significantly influence mental health, offering a natural and holistic approach to managing panic attacks.
The Sugar Trap: Understanding Its Role in Panic Attacks
There is an undeniable connection between our diet and mental health, and the role of sugar, in particular, is critical to understand. Overconsumption of sugar can intensify feelings of anxiety and contribute to panic attacks.
Sweet but Not So Innocent: Sugar's Impact on the Brain
Excessive intake of sugar can lead to a surge in blood glucose levels, causing an adrenaline rush which may mimic or exacerbate panic attacks. Long-term, high-sugar diets also negatively impact the body's insulin response, leading to a host of mental and physical health problems, including mood disorders.
The Sugar-Anxiety Connection
Studies show that there's a link between sugar consumption and anxiety. A 2017 research paper suggested that a diet high in sugar could worsen the symptoms of anxiety. While sugar does not cause anxiety, it can make symptoms worse and cause feelings that induce panic attacks.
Rethinking Our Sweet Tooth
Reducing sugar intake can significantly impact your mental wellbeing. It's about making mindful choices – swapping out refined sugars for natural sweeteners, increasing your intake of whole foods, and reading labels to watch out for hidden sugars.
Hydration and Panic: The Overlooked Connection
The importance of hydration in overall health is well known, but its connection with mental health, specifically in relation to panic attacks, is often overlooked.
A Drop in the Ocean: Dehydration and the Brain
Dehydration has been found to affect cognitive functioning, mood, and overall brain health. When the body is dehydrated, the brain cannot function optimally, which can lead to feelings of anxiety and exacerbate panic attacks.
Quenching Anxiety: The Science of Hydration and Panic
Research shows a correlation between hydration and anxiety. A study revealed that dehydration could induce anxiety and other negative mood states, suggesting that proper hydration can help alleviate symptoms of panic attacks.
The Thirst for Balance: Hydration as a Preventative Measure
Incorporating adequate hydration into your daily routine can contribute to better mental health. It's important to remember that hydration comes not just from drinking water, but also from consuming fruits, vegetables, and other water-rich foods.
Eating for Balance: Incorporating Whole Foods for Mental Well-being
The relationship between nutrition and mental health is substantial. A well-balanced diet can serve as a strong defense against panic attacks and enhance overall mental well-being.
The Whole Truth: Whole Foods and Mental Health
Whole foods, i.e., foods that are as close to their natural form as possible, are rich in nutrients that the body and brain need to function effectively. A diet rich in whole foods can provide a balance of vitamins, minerals, and antioxidants, which help support mental health.
The Proactive Plate: Nutritional Choices and Panic Attacks
Studies have found a significant association between a diet high in fruits, vegetables, lean protein, and whole grains and a lower incidence of depression and anxiety disorders, including panic attacks. In contrast, diets high in processed foods and sugar have been linked to an increased risk of these conditions.
Feeding the Future: Implementing a Whole Foods Diet
Creating a diet plan focusing on whole foods does not have to be complicated. It's about making conscious decisions to choose unprocessed, natural foods more often and considering nutrition as part of a holistic approach to managing panic attacks and improving mental well-being.
Meal Planning Tips: Designing a Diet to Deter Panic Attacks
Effective meal planning can transform your diet and your mental health. Here's how to design a diet that supports your body and mind in the face of panic attacks.
Why Meal Planning Matters in Managing Panic Attacks
Meal planning plays a significant role in ensuring a well-balanced, nutrient-rich diet, essential in managing panic attacks. Regular, balanced meals can help maintain stable blood sugar levels, reducing the likelihood of panic attacks.
The Ideal Plate: Incorporating Anxiety-Deterrent Foods
Foods rich in complex carbohydrates, omega-3 fatty acids, and certain vitamins and minerals can help reduce anxiety and panic. Plan meals with plenty of whole grains, lean proteins, fruits, vegetables, and healthy fats.
Overcoming Obstacles: Practical Tips for Effective Meal Planning
Create a weekly meal plan and shopping list to ensure you have all the necessary ingredients. Prepare meals in advance when possible, and don't be afraid to use freezer-friendly meals or leftovers for days when cooking seems overwhelming.
Exercise and Movement: Physical Ways to Alleviate Panic Attacks
Understanding the Exercise-Anxiety Connection: How Physical Activity Helps
Engaging in regular physical activity can have substantial benefits for those dealing with panic attacks. Let's explore how exercise interacts with anxiety and ways to harness this connection.
The Exercise Effect on Anxiety and Panic Attacks
Research has shown that physical activity has a strong impact on mental health, particularly in managing anxiety and panic attacks. Exercise aids in the release of endorphins, our brain's feel-good neurotransmitters, thereby reducing anxiety levels.
Benefits of Regular Physical Activity
Regular physical activity can improve mood, boost self-esteem, and enhance sleep quality, all of which can help to manage anxiety and prevent panic attacks. Additionally, regular exercise can help improve cardiovascular health, increase energy levels, and promote weight management, all of which can indirectly reduce anxiety symptoms.
Incorporating Exercise into Your Daily Routine
Making exercise a part of your daily routine can be as simple as taking a brisk walk, cycling, swimming, or participating in a group fitness class. Aim for at least 30 minutes of moderate-intensity activity most days of the week for maximum benefits.
Sweat Out the Panic: The Benefits of Cardiovascular Exercise
Cardiovascular exercises, such as running, swimming, or cycling, can play a vital role in managing panic attacks. This article delves into how cardiovascular activities can become your allies in combating anxiety and panic.
Cardiovascular Exercise and Anxiety Reduction
Cardiovascular exercises, also known as cardio or aerobic exercises, involve activities that increase your heart rate. Studies show that cardio exercises can reduce anxiety levels by promoting the release of endorphins, the body's natural painkillers and mood elevators.
Specific Benefits of Cardio Exercise
Engaging in regular cardio exercises can help to improve your heart health, increase your stamina, boost your mood, and even help you sleep better. Regular physical activity can lead to improvements in mental health by reducing anxiety and improving mood. As such, regular cardiovascular exercise can be an effective non-pharmacological strategy for reducing anxiety and preventing panic attacks.
Incorporating Cardio Exercises in Your Routine
Cardiovascular exercises can be easily incorporated into your daily routine. Simple activities like brisk walking, jogging, swimming, or cycling for 30 minutes a day can yield significant benefits.
Nature and Movement: The Healing Power of Outdoor Exercise
Exercise, particularly when carried out in natural environments, can offer multiple benefits for individuals dealing with panic attacks. This article delves into how outdoor exercise aids in managing panic attacks.
The Healing Power of Nature
Time spent in nature is not just beneficial for physical well-being, but it also fosters mental health. It's known to reduce stress, improve mood, and increase psychological wellbeing. When this is combined with physical activity, the effects can be even more profound.
Nature and Physical Activity: A Potent Combination
Exercise in natural environments, also known as 'green exercise,' can be highly beneficial for individuals experiencing panic attacks. Studies indicate that green exercise can have immediate positive effects on mental health, reducing feelings of tension, confusion, anger, and depression while enhancing mood.
Making the Most of Outdoor Exercise
The variety and flexibility of outdoor exercise offer individuals multiple ways to stay active while enjoying the healing benefits of nature. Activities like hiking, running, cycling, or simply taking a walk in a park can provide considerable benefits.
Creating a Consistent Exercise Routine: Steps Towards a Panic-Free Life
Maintaining a regular exercise routine is a proven, powerful method of managing and even preventing panic attacks. Here, we explore steps you can take to make physical activity a consistent part of your life.
Understanding the Role of Exercise
Exercise provides a natural and effective method of reducing panic and anxiety symptoms. Regular physical activity stimulates various chemicals in the brain that can help foster a sense of calm and well-being.
Designing a Panic-Busting Routine
Your exercise routine should be something you enjoy, and that is practical to maintain. Start slow, and gradually increase the intensity of your exercise. Aim for a balance between cardiovascular exercise, strength training, and flexibility exercises.
Building Consistency
The key to reaping the benefits of exercise is consistency. Make it a part of your daily routine, and prioritize it like any other essential activity. Your exercise routine can be as simple as a daily 30-minute walk or a more intense gym workout.
Coping with Setbacks
Missed a workout? Don't despair. Even with the best intentions, life can get in the way. Instead of giving up, use any setback as an opportunity to reassess and adjust your routine.
Frequently Asked Questions
What are panic attacks, and how do they manifest?
Panic attacks are intense episodes of sudden fear or anxiety that can trigger severe physical and emotional symptoms. These symptoms can include rapid heartbeat, shortness of breath, chest pain, trembling, dizziness, and a feeling of impending doom. Panic attacks can be overwhelming and distressing, often leading to a strong desire to escape the situation. They typically peak within a few minutes and gradually subside, but their effects can linger. While panic attacks are intense, they are not life-threatening. However, they can significantly impact daily life and well-being.
How can natural or organic methods help cope with panic attacks?
Natural or organic methods can be effective in managing panic attacks and reducing their frequency. Techniques such as deep breathing exercises, progressive muscle relaxation, and meditation help calm the mind and body during an attack. Herbal remedies like chamomile tea or lavender essential oil can provide relaxation. Regular exercise, a balanced diet, and sufficient sleep contribute to overall emotional resilience. Incorporating mindfulness practices into your routine can help identify triggers and manage anxious thoughts. Remember that while these methods can be helpful, seeking professional guidance is essential for a comprehensive approach to managing panic attacks.
How can a healthy lifestyle contribute to preventing panic attacks?
Adopting a healthy lifestyle can play a significant role in preventing panic attacks. Regular physical activity releases endorphins, which are natural mood elevators. A balanced diet that includes complex carbohydrates, lean proteins, and essential nutrients supports stable blood sugar levels and overall emotional well-being. Prioritize adequate sleep, as sleep disturbances can trigger anxiety. Engaging in stress-reduction activities like yoga, meditation, or spending time in nature can help prevent the buildup of anxiety. Creating a routine that includes relaxation techniques and self-care activities contributes to emotional resilience and reduces the likelihood of panic attacks.
What immediate steps can someone take to cope with a panic attack as it occurs?
When experiencing a panic attack, taking immediate steps can help alleviate its intensity. Focus on controlled deep breathing, inhaling deeply for a count of four and exhaling for a count of four. Engage in grounding techniques by describing your surroundings or physically touching objects to regain a sense of reality. Use positive affirmations or repeat calming phrases to redirect anxious thoughts. Progressive muscle relaxation involves tensing and releasing different muscle groups to ease physical tension. If possible, remove yourself from the triggering environment or find a safe space where you can feel more at ease. It's important to remind yourself that the panic attack will eventually subside and that you are not in danger. If panic attacks are frequent or interfere with your daily life, consider seeking guidance from a mental health professional for long-term coping strategies.